Blown-In Insulation: One of the Best Ways to Insulate Your Home for Winter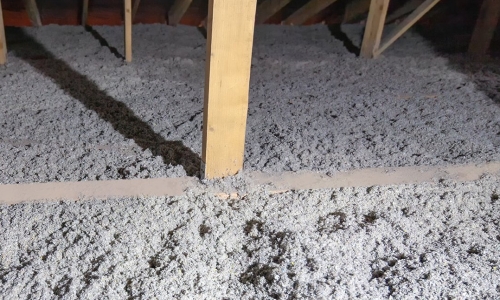 It seems like temperatures drop a little more each winter but blown-in insulation from a professional insulating and coating team can help keep any home warmer through the season. Insulation services from an experienced team helps not only new construction, but also any home that needs to replace insulation for any reason. As the best way to insulate your home for winter, there's no room to hesitate as we move further into winter.
Spartan Insulation & Coating has given homes of all shapes and sizes the blown-in insulation they needed to make it more easily through winter. Homeowners know they can count on our team because we have years of experience backed by modern equipment that is ready to help insulate your home.
Reach difficult spots
When insulating a home, it is important that all your important areas are covered, and blow-in insulation makes this possible. Compared to fiberglass insulation which can require you trying to shove a chuck of insulation somewhere that is stubborn about it fitting, blown-in insulation can be blasted into any tight space or crevice to ensure full-coverage insulation everywhere it is needed.
Whether it's an exterior wall cavity, an unfinished attic, or the ceiling that needs blown-in insulation, the team at Spartan Insulation & Coating are the ones for the job. Using our expertise and equipment, we'll get all the hard-to-reach places within your home and provide the best insulation available for your home.
Why it works for winter
So why do we say it is one of the best choices for winter? That comes from blown-in insulation's high R-Value of 3.8 per inch of material. When blown into a space with the recommended amount, blown-in insulation creates an excellent seal for any home against air infiltration and temperature infiltration from the outdoors, allowing your home's heating to do its job without overworking.
Spartan Insulation & Coating knows that when your home's insulation isn't up to par, it can be costly while your furnace tries to keep up with dropping temperatures. Simply bring us in for insulation services, and you can save yourself both from the cold, as well as rising heating costs.
With over a decade of experience in helping homeowners better insulate their homes for winter, Spartan Insulation & Coating is your go-to insulation services team. If your home seems cooler than it should be, have our team come out and check on your insulation by giving us a call!