Keep Pests Out through Winter with Barn Insulation Services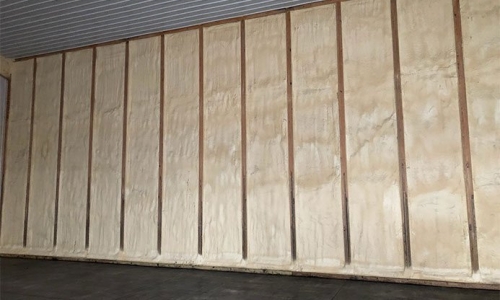 With the winter season upon us and temperatures dropping lower and lower, it is the perfect time of year for you to take advantage of barn insulation services provided by Spartan Insulation & Coating. It is not uncommon for unwanted visitors to make their way inside spaces to try to stay warm through winter, but the proper insulation from a team of professional insulators can help you to make sure they do not find ways in that should not be there. Beyond simply making the space more comfortable for yourself through the winter season, you can keep everything in your barn safe and undisturbed from pests.
Insulate the smallest of spaces
Because Spartan Insulation uses a variety of insulation types for different requirements, we can fill even the smallest of spaces to get an interior sealed. Spray foam insulation's expanding chemistry allows it to fill cracks and holes that your barn may have on its outer walls, creating the perfect seal for the season. By filling in the entire exterior wall of your barn, you can guarantee a proper seal to keep out pests from smaller insects to large rodents. The team at Spartan Insulation & Coating has provided quality insulation to a variety of different barns over the years, so you can count on our team to know how to best help yours.
Added benefits with barn insulation
Not only do you more effectively keep out pests with barn insulation, but there are also other benefits for you and your barn when you get insulation put into it. Insulation within the walls of your barn can also provide your building with additional stability and a protective barrier against air and water. This barrier can help you retain heat in the winter, rather than losing it through any gaps that might have been there before to cause heat loss. This can allow you to use your garage more comfortably, while also knowing that pests won't be able to easily get in at the same time.
With over a decade of experience in providing quality insulation services for a variety of applications, Spartan Insulation & Coating is the experienced team you can count on this winter for your barn. To learn more, navigate through our site or reach out on our contact page, and our team will help you get scheduled for the insulation services you need.