Seal New Homes with Spray Foam Insulation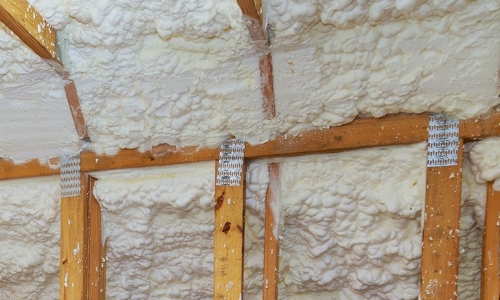 Spartan Insulation & Coating are experts when it comes to applying spray foam insulation for homeowners in Kalamazoo, Battle Creek, Southwest Michigan, and Northern Indiana. This type of insulation will ensure that your new home will be sealed and protected, not only keeping out moisture, but also keeping those heating and cooling dollars from slipping through the cracks. This will keep your home at a comfortable temperature all year long while also keeping your energy bills at lower, more manageable levels. In today's post, we will take a closer look at how spray foam insulation from Spartan Insulation & Coating is the perfect choice for your new home.
Save Money on Energy Bills
People have been insulating their homes for decades. The extra layer of protection acts as a great barrier to the elements affecting the climate inside your home. However, traditional methods of insulation may not be as effective as the spray foam insulation from Spartan Insulation & Coating. Spray foam insulation expands after being sprayed into place, meaning that the insulation will work into cracks and crevices that allow air to enter and/or escape your home. This means none of the cold drafts in the winter or warm air entering during the summer. As a result, your HVAC system will not have to work as hard in order to maintain the temperature you want, resulting in lower heating, cooling, and electricity bills throughout the entire year and less need for maintenance work.
Protect Every Part of Your Home
Spray foam insulation is extremely versatile and can be used to protect every area of your home, from basements and attics to every wall in your home. We have worked with homes in several different styles and sizes and can formulate the perfect protection strategy to ensure that your home is fully sealed with quality spray foam insulation. Once we have finished, your home will be completely sealed against the outdoor temperature, allowing for maximum comfort no matter what mother nature has in mind.
Since 2006, Spartan Insulation & Coating has been providing excellent service for homeowners throughout Southwest Michigan and Northern Indiana. Whether you need insulation for your new home to start things right, or you require spray foam insulation added to your current home, you can count on our helpful professionals to get the job done right for superior results. Contact us for more information about how spray foam insultation can benefit you.