Spray Foam Insulation Keeps New Homes Sealed and Secure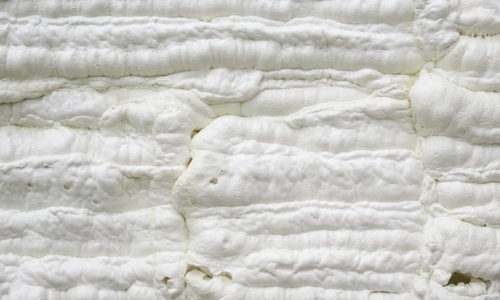 When new homes are constructed, it is important to have spray foam insulation done by a team of professionals who know the ins and outs of home structure. Home insulation provides a variety of benefits to homes, so new home construction can get the protection it needs right away from the moment that the house is completed.
Spartan Insulation & Coating has worked with homes both new and old, so we have the knowledge and expertise to hit every area of a new home to ensure it gets a proper seal from the elements.
Spray foam insulation stops it all
A new home should be somewhere that buyers can go into with trust. The last thing that a new homeowner wants to hear is that they are facing problems with their new home. Air and moisture control, structural strength, energy savings, and more can be gained with a professional application of spray foam insulation. The team at Spartan Insulation & Coating will provide insulation service to make sure your home is protected.
Once you get spray foam insulation services, the best part is that it is permanent! And, because spray foam is solid and keeps its form over the years, it also won't sag.
Keep every part of the home protected
Spray foam insulation is great for new homes because it can be used in every part of the home for insulation and protection. Basements, side walls, attics, and more can all get the insulation and protection necessary to help keep them secure for new homeowners. Our team has worked with homes of all shapes and sizes, so we know which areas to cover so your home is completely insulated and secure.
With an expanding foam that provides a tight seal, these areas will have the best insulation available to keep the home secure. New homes can be ready to be inhabited without worry from the buyer, helping individuals make the sale of their home, allowing everyone to feel confident with the home.
Spartan Insulation & Coating is the full-service insulation company that has the experience and dedication you new home builders can count on to get homes ready for ownership. Locally owned and operated since 2006, our team will give you the dedication and dependability you can count on. Contact us today to learn more about what our spray foam insulation services can do for you!