Why Homeowners Choose Spray Foam Insulation for Cooling Temperatures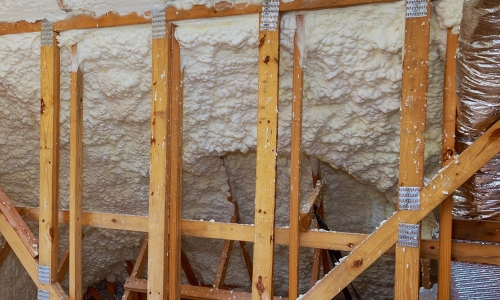 Spray foam insulation, or spray polyurethane foam (SPF), is chosen by homeowners in the face of cooling temperatures because of the defensive qualities that it brings to structures. The last month of summer is winding down, and with it comes the cool, often damp, conditions of autumn. When the weather outside maintains these conditions, having the defense that spray foam insulation offers always ensures that your home stays comfortable.
Spartan Insulation & Coating provides a professional team of insulation applicators for homeowners that need a guaranteed level of protection for their home that they can count on. Wherever your home needs spray foam insulation for dropping temperatures, our team has you covered.
Stop exterior air and moisture
Before temperatures cool to much and fall rains bring a excess of moisture to your home, spray foam insulation can be installed into your home with Spartan Insulation & Coatingto prevent any problems even before they start. Mildew from lingering moisture in colder temperatures can bring with it unpleasant smells, mold growth, and more that spray foam insulation stops by negating the problem from ever forming in the first place.
A proper seal on homes is important for maintaining their environment and keeping out exterior influences as the climate changes, and Spartan Insulation & Coating ensures it is done right through years of experience.
A permanent, efficient solution
Another major reason that homeowners prefer spray foam insulation for their home is because it is a permanent, efficient solution for the environment of their home. Spray foam does not sag over time like other insulation solutions, making it a permanent fixture wherever it is sprayed within walls. And, because of this, it provides excellent insulation against cooling temperatures, allowing your heating to be used less often to save on energy costs.
Spartan Insulation & Coating recommends spray foam insulation for any homeowner interested in giving their home a permanent insulation option that keeps their home protected or the long-term. Attics, basements or crawl spaces, and more receive coverage that works best for any size or shape thanks to the foam's expanding reach.
Whether a new construction or older home that needs dependable insulation, Spartan Insulation's team provides the best insulation services available. With one of our specializations in residential applications, our experience team gives an excellent service for every project. Find a better way to insulate your home this autumn with Spartan Insulation & Coating.