Work through the Heat of Summer with Barn Insulation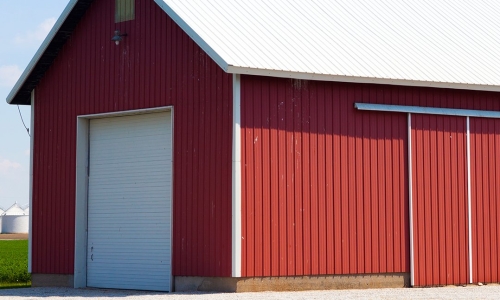 When owners of barns want to work comfortably inside their structure, they know barn insulation from Spartan Insulation & Coating is their best resource to maintain temperatures inside. With each heatwave we face here in the Midwest, we are reminded that summer is just around the corner, and with it, blistering, humid weather that can make working in your structures an exhausting experience.
Rather than suffer through the rising temperatures, you can beat the heat by working with the professionals at Spartan Insulation & Coating. Especially useful for those who regularly work inside their barn on personal projects or for a business, barn insulation will help you stay more comfortable through the highest temperatures.
Barn insulation for any size structure
Whether you have a small barn next to your home or a large, commercial-sized building need of barn insulation, our team can help. We have provided barn insulation services to barns big, small, and every size in-between. Because we use spray-foam insulation to provide quality barn insulation to the space, the nooks and crannies of your barn that might otherwise be difficult to fill with other insulation can more easily be filled and protected.
Our experienced team works with barn owners to make sure every part of their building that needs insulation gets it.
Protection from all outdoor influence
When you get barn insulation with Spartan Insulation & Coating, you not only protect yourself from sweltering temperatures during the summer, but you can also utilize it to keep out pests and moisture as well. We all know that with warmer temperatures come a variety of pest animals and insects, as well as heavy storms, and both of these can be kept out of your space when you seal it with quality barn insulation.
And, if where your barn is located is a spot that deal with high winds, you can remove all worry of any structural integrity of the barn through insulation, as it can provide it with extra stability to keep it standing strong.
With over a decade of experience providing some of the best barn insulation available in Southwest Michigan, Spartan Insulation & Coating will give your barn the protection it deserves with spray foam insulation. As licensed applicators with professional training, you know you can count on our team to give you a professional and dependable experience on every project we are a part of. Contact our team today to schedule your barn insulation!